09 February 2008



Have been going out too much lately. TO receive angpaus! So long time never online loh.



Photos taken during Chinese New Year Eve.




PRETTY OR NOT!



One of the things I like about my house despite the inconvenience caused is during festivals. Many residents 'open house', play fireworks and stuff. Super HAPPY LEH!
There's no need to stuff myself around crowded people dying to see fireworks in KLCC.






sibeh happy.




Anyway, Jenny doesn't really like fireworks. She'll like hide under anything to feel safe whenever she hears the sound.


Hideout #1



Hideout #2

OMG, she looks so tiny under the car!
Hideout #3
Behind those lallang (-.-")




OMG, pretty pretty.
1st day of Chinese New Year



Went to dad's boss's house mansion in the afternoon. Waseh. It makes me wanna be a rich woman in the future.


CAN IMAGEINE OR NOT.


We parked somewhere nearby his mansion and planned to walked there. Then, something came up. Neh, you see those movies ah, The rich men ride those mini car to play golf.
Seen it before or not? OMG, we were brought there using that car ALTHOUGH THE DISTANCE WAS ONLY WALKING DISTANCE. OMG, SUPER SUPER HAPPY LOH.


Sorry for being bahlia here.


That's how the 'mini car' looks like if you don't know (=.=)






Pff, when will the next time come?


So ate there. Received duper big angpau. Hmmm, Let's say I can buy clothes from Esprit/Ms Selfridge and have changes still. Wa-seh, the toilet also super big. Dad even jokingly said, "Got gold tap ah?" hahhahaha.






That's how the outside of toilet looks like anyway. Big mirror hoh?




Then went to The Curve to shop for awhile. Most of the shops are close that day.


Anyway this building looks funny to you all or not?




It looks so modern that I feel like laughing. Remember the Cartoon Network cartoon? One of them is the Flintstones which talks about the past. The other one is the Jetsons which talks about the future. Remember OR NOT!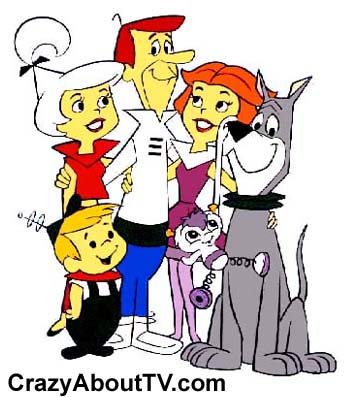 That building looks like a building in this cartoon (for me lah, ok.)


Will update tomorrow. Chaos!

Labels: events, Fun, Outing, Pet



0 Comments:
Notes
Blog may appear messy in Internet Explorer. Please view using Google Chrome / Mozilla Firefox.
Thanks!
Recent Updates

UPDATED Photos - 18 Jan UPDATED Profile - 31 Dec
She is..
Lynn
She's stepping into 18 this 7 September. Her most frequently used emoticon in MSN is -___- and calls everyone
sampat
although she's a
sampat
herself. She takes things for granted sometimes and that's bad. She has zero sense of fashion but tries to improve that
[.....]
Ads by Nuffnang.
Click The Ad!
Chat Box
Free chat widget @ ShoutMix
Tweets
Beautiful Disaster
The LYNNks
Alicia.
Aster.
Berry.
Carmen.
Claira.
Diane.
Ee Leng.
Heshcoe.
Jia Huei.
Jing Wei.
Karena.
Kee Yi.
Kiki.
Mabel.
Mira.
Moong.
Nas.
Nicole.
Samantha.
Sherliz.
Wan Jing.
Zoey.
Akira (Miao)
Cheesie
FourFeetNice
Typical Ben
Sweat Lee
Vvens
XiaXue
Contact Me?
Email Me Here!